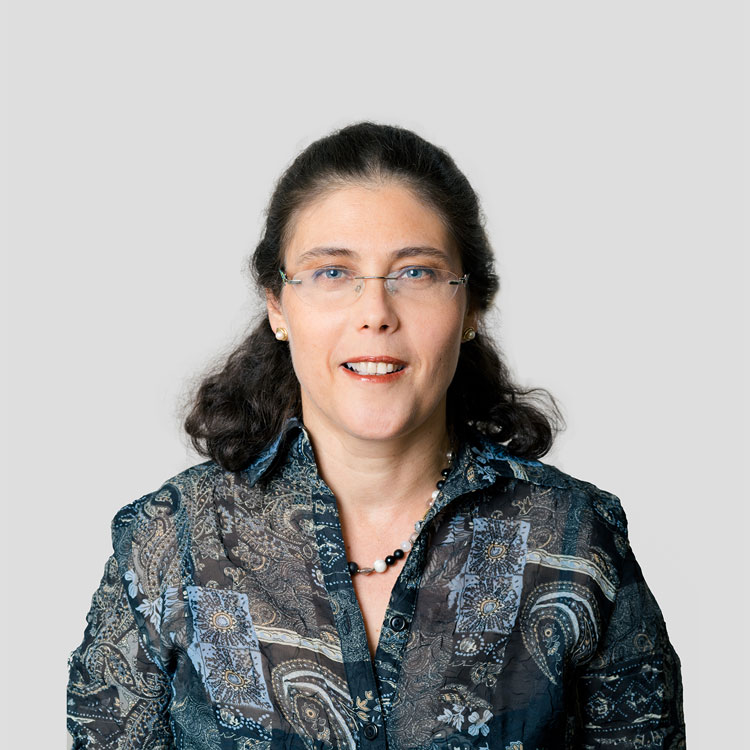 Elana Shapira
FWF Richter-Program Senior Postdoctoral Fellow, Visiting Lecturer
Design History and Theory
MA Art History, Hebrew University,
Jerusalem (1998)
PhD Cultural Studies,
University of Applied Arts Vienna (2004)
Dr. Elana Shapira is an art and design historian, specialising in émigré history in Europe and America. She joined the University of Applied Arts Vienna as a part-time lecturer in the Design History and Theory Department in 2009, having previously worked as a guest lecturer at the Art History Department of Vienna University. She is presently senior post-doctoral researcher and project leader of the Austrian Science Project (FWF) 'Visionary Vienna: Design and Society 1918-1934' (2017-2021), and formerly senior researcher on the research project Émigré Cultural Networks and the Founding of Social Design (FWF). Shapira has published extensively on modern architecture and design in peer-reviewed journals, books and major exhibition catalogues in Vienna and internationally. Her book Style and Seduction: Jewish Patrons, Architecture, and Design in Fin-de-siècle Vienna, was recently published by Brandeis University Press in Spring 2016.
She is currently completing a post-doctorate on Austrian émigré designers Frederick Kiesler, Bernard Rudofsky and Victor J. Papanek and has completed a co-edited volume Émigré Cultures in Design and Architecture with Professor Alison Clarke (Bloomsbury, 2017). Shapira has participated in and convened international conferences and symposia and regularly collaborates with practitioners and curators from major art institutions including the Austrian Museum of Applied Arts (MAK) Vienna. She organised the International Symposium "Design Dialogue: Jewish Contributions to Viennese Modernism," which highlighted historical and contemporary scholarly perspectives that testify to the important contributions of Jews to Viennese architecture and design (October 2016, MAK Design Forum).
Books
Editor, Design Dialogue: Jews, Culture and Viennese Modernism/ Design Dialog: Juden, Kultur und Wiener Moderne, Vienna: Böhlau, 2018.
Co-editor with A. J. Clarke, Émigré Cultures in Design and Architecture, London: Bloomsbury, 2017.
Style and Seduction: Jewish Patrons, Architecture and Design in Fin-de-Siecle Vienna, Boston: Brandeis University Press, 2016.
Journal Articles
'Adolf Loos and the Fashioning of 'the Other': Memory, Fashion and Interiors', Interiors: Design, Architecture and Culture, Vol. 2, No. 1 (March 2011) pp. 213–237.
'Dressing a Celebrity: Adolf Loos's House Project for Josephine Baker', Studies in the Decorative Arts, Studies in the Decorative Arts, Vol. 11, No. 2, (Spring-Summer 2004) pp. 2–24.
'An Early Expressionist Masterpiece: Oskar Kokoschka's Children Playing from 1909', Zeitschrift für Kunstgeschichte, Vol.4, (Munich and Berlin: Deutscher Kunstverlag, 2001) pp. 501–536.
Book Chapters
'A Poor Man's Gaze: Who is Looking at Whom in Fin de Siècle Vienna?' in Eva Kernbauer and Bernadette Reinhold (eds.) Festschrift für Patrick Werkner. Universität für angewandte Kunst Wien, Berlin/ Boston: De Gruyter, 2018.
'Kiesler, Rudofsky, and Papanek: the Question of Gender' in Alison J. Clarke and Elana Shapira (eds.,) Émigré Cultures in Design and Architecture, (London: Bloomsbury, 2017).
'Gaze and Spectacle in the Calibration of Class and Gender: Visual Culture in Vienna 1900' in J. Kromm and S. Bakewell (eds.) A History of Visual Culture: Western Civilization from the 18th to the 21st Century (Oxford: Berg, 2010).
'Tailored Authorship: Adolf Loos and the Ethos of Men's Fashion', in: Rainlad Franz und Inge Podbrecky (eds.) Leben-Mit-Loos (Wien: Böhlau Verlag, 2008) pp. 53–72.
Exhibition Catalogues
'Die kulturellen Netzwerke der Wiener Moderne: Loos, Hoffmann und ihre Klienten' in: Exh. Cat. Eva Ottillinger (Hg.), Wagner, Hoffmann, Loos und das Möbeldesign der Wiener Moderne. Künstler, Auftraggeber. Hofmobiliendepot Ÿ Möbel Museum Wien (Wien: Böhlau Verlag), 2018.
'Portrait of a Jewish Tailor as a Viennese Gentleman – Goldman and Loos Fashioning Vienna' in Astrid Peterle (ed.,)Buy from Jews! Story of the Viennese Store Culture , Jewish Museum Vienna exhibition catalogue, (Jewish Museum Vienna, 2017).
'Sense and Sensibility: Architect Josef Frank and his Jewish Clients,' in H. Czech and S. Hackenschmidt (eds.) Josef Frank: Against Design , MAK exhibition catalogue, (Basel: Birkhäuser Verlag, 2015).
'Moses and Hercules: Jewish Patrons and Entrepreneurs Fashioning the Ringstrasse and the Prater in Vienna,' in G. Fritz-Kohlbauer (ed.) Ringstrasse: A Jewish Boulevard , Jewish Museum Vienna exhibition catalogue, (Jewish Museum Vienna, 2015).
'Imaging the Jew: A Clash of Civilisations', in Facing the Modern: The Portrait in Vienna 1900, National Gallery (London: Yale University Press, 2013).
Entries on Eugenie Schwarzwald, Berta Zuckerkandl, Adele Bloch-Bauer and Sarah Bernhardt in P. Hyman and D. Ofer (eds.) Jewish Women: a Comprehensive Historical Encyclopedia (Jerusalem: Shalvi Publishing Ltd., 2006).