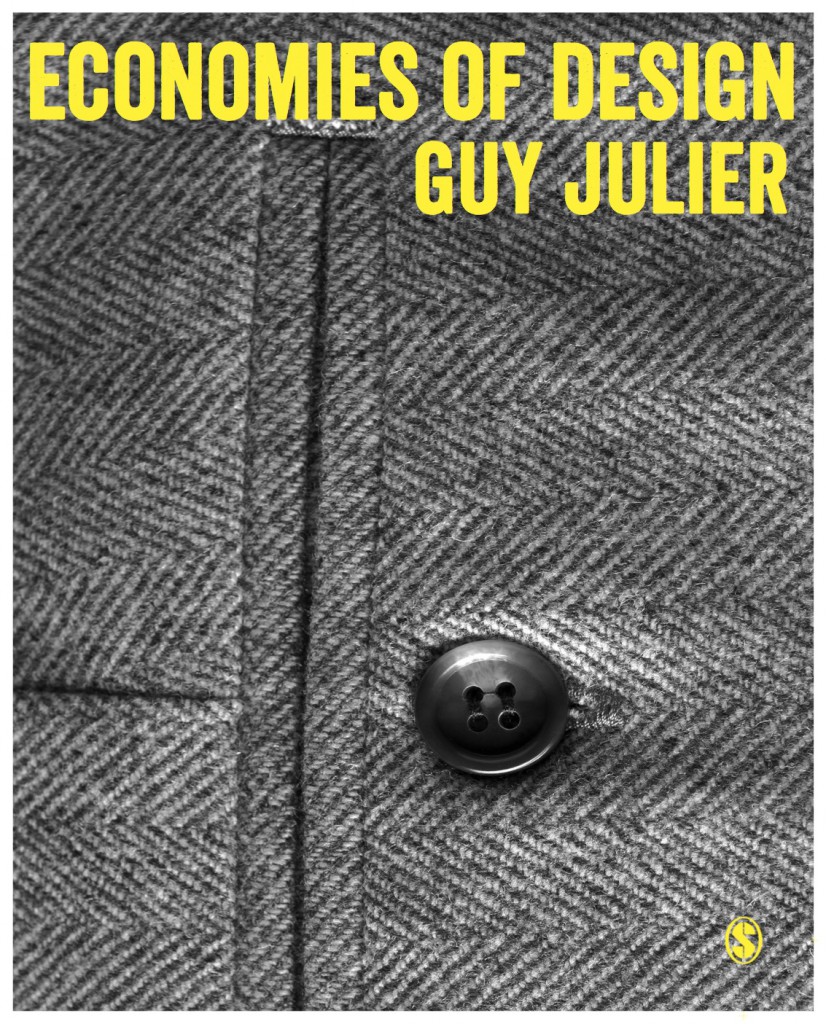 Guest Lecture: 'Economies of Design:  Materialising Finance'
Professor Guy Julier
University of Brighton / V&A Museum, London
26 January
10am
Seminar room
Department of Design History and Theory
Postgasse 6 1010 Wien
The global rise of design is intimately entwined with the spread of neoliberal economics. A key element of neoliberalism has been the consolidation of financialisation. Here, the movement of money is often represented as something that circulates independently of things. However, artefacts play a key role in anchoring sources of future value. More precisely, how does design function in this system? How are the aesthetics of products, services and spaces shaped to work within financialisation? This lecture, drawing from Guy Julier's forthcoming book 'Economies of Design', presents a unique view onto the relationships of design and economics and presents ways forward in contesting this system.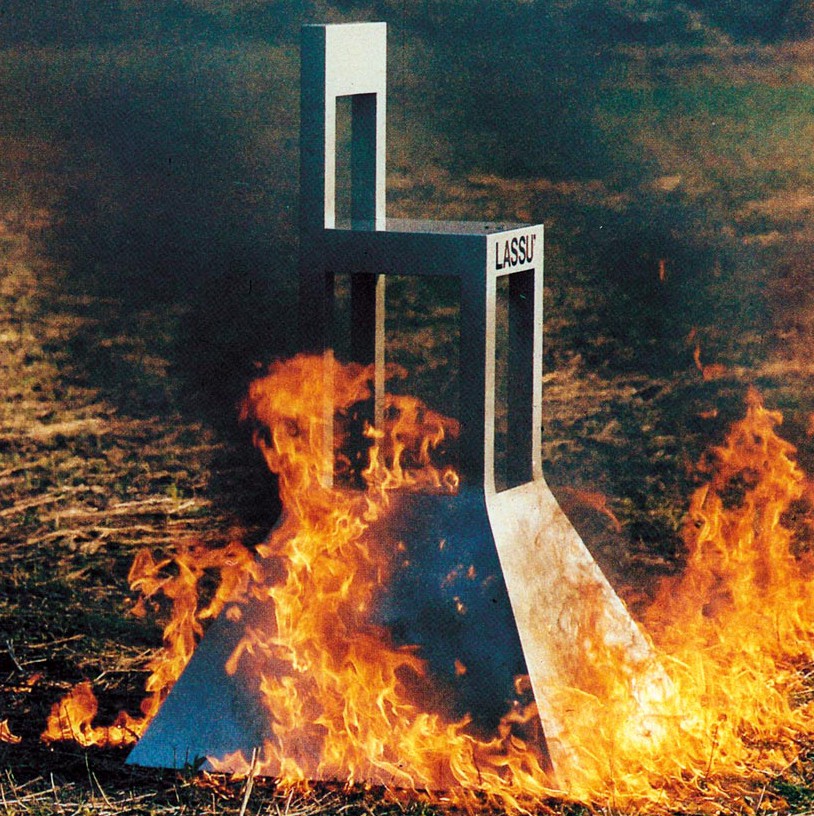 Radical Design
Vitra Design Museum, Weil am Rhein
3 June–17 November 2016
Co-curator: Heng Zhi
Heng Zhi, PhD candidate, Department of Design History and Theory, co-curates the first of a series of temporary exhibitions showcasing objects in the new Vitra Schaudepot, designed by architects Herzog and de Meuron.
The opening Schaudepot exhibition is dedicated to Radical Design, and explores a design Movement that reached its peak at the end of the 1960s and the beginning of the 1970s in Italy as one of the most important avant-garde movements in the history of design. The exhibition, which proposes radical design as a precursor to contemporary critical design movement, features iconic objects from the Vitra collection.
2016, 24 November
Leanne Wierzba
Guest Lecture: 'What is Luxury and for whom?'
University of Applied Arts Vienna
2016, 23 November
Leah Armstrong
Work-in-Progress, 'A new Image for a New Profession: Self-image and Representation in the Professionalisation of Design 1945-1960'
University of Applied Arts Vienna
2016, 9 November
Ufaq Inam
'Bazaar Economy & Traditional Medicine: An Ethnographic investigation in Papad Mandi, Lahore
University of Applied Arts Vienna
2016, 26 October
Leah Armstrong
'Looking Inwards and Facing Outwards: the Society of Industrial Artists in Britain 1930-1967'
ICDHS Conference, Taipei, Taiwan
2016, 13-14 October
Dr Elana Shapira, Senior Lecturer, Design History and Theory, University of Applied Arts Vienna
'Design Dialogue: Jewish Contributions to Viennese Modernism'
MAK Design Forum, Stubenring 5, 1010 Vienna
2016, 12 October
Elisabeth Peterman, PhD Candidate, Design History and Theory, University of Applied Arts Vienna
Work-in-Progress: 'Ways to Unlock the Trend Industry'
Department of Design History and Theory
University of Applied Arts Vienna
2016, 23-25 September
Alison J. Clarke
Stamps Design Salon, Detroit Design Festival
2016, 9 September
Leah Armstrong
Chair: 'Time, Objects and the Experience of the Home'
Design History Society Annual Conference Middlesex UK
2016, 23 June
Onkar Kular, Stanley Picker Fellow in Design and Professor in Design Interventions, HDK, Gothenburg University.
Designing Interventions
Department of Design History and Theory
University of Applied Arts
2016, 8 June
Carmen Weisskopf, !Mediengruppe Betnik
Random Darknet Shopping Bots, Mail Art and Surveillance Algorithms
Department of Design History and Theory
University of Applied Arts
2016, 2 June
Björn Franke and Alison J. Clarke
Undesign
Department of Design History and Theory
University of Applied Arts
Convened as part of the FWF Research Project "Émigré Design Networks and the Founding of Social Design"
Full Programme
2016, 25 May
Edward Saunders
Negotiating Questions of Method in Biography
Department of Design History and Theory
University of Applied Arts
2016, 23 May
Christopher Long
Central European Modernists and the Varieties of Southern California Design
Department of Design History and Theory
University of Applied Arts
2016, 18 May
Alison J. Clarke
Keynote Lecture: 'Design Anthropology: Reassessing Historiography and Critical Methods in Design Studies'
University of Antwerp
2016, 4 May
Heng Zhi
Understanding Shenzai
Department of Design History and Theory
University of Applied Arts
2016, 20 April
Tido von Oppeln
Design Exhibited: Versuche zu einer Praxis der Theorie im Design
Department of Design History and Theory
University of Applied Arts
2015, 13 November
Alison J. Clarke
'Designs for the Real World: Cold War "Soft" Diplomacy and the Emergence of Radical Design Anthropology in 1960s Design & Engineering'
Engineering Department, University of Cambridge, UK
2015, 30–31 October
Alison J. Clarke
'Buckminster Fuller's Reindeer Abattoir: The Influence of Finland's North on 1960s Radical Design'
North as Meaning in Design and Art
Kulttuuritalo Korundi, Lapland
2015, 14 October
Book Discussion with John Thackara
'How to thrive in the next economy'
Café Prückel, Wien
2015, 24–25 September
Alison J. Clarke
'Work Activity: The Politics of Work and Design in a Neo-Liberal Economy'
Fair Design: International Conference on Design Theory and Criticism
Academy of Fine Arts, Faculty of Design, Warsaw, Poland
2015, 11–13 September
Alison J. Clarke
'How we live and how we might live: Design and the Spirit of Critical Utopianism'
Annual Design History Society Conference 2015
California College of Arts, San Francisco, USA
2015, 8 June
Alison J. Clarke
'Buckminster Fuller's Reindeer Abattoir and Other Designs for the Real World'
NORDES 2015 Conference, Design Ecologies
University College of Arts, Crafts and Design, Stockholm, Sweden
2015, 27-28 May
Alison J. Clarke and Elana Shapira (Co-Organisers)
Emigre Design Culture: Histories of the Social in Design
Papanek Symposium 2015
University of Applied Arts Vienna
2015, 20 February
Alison J. Clarke
How dependent is the design profession on cultures of migration?
Design Culture Salon
Victoria & Albert Museum, London, UK
2014, 26 September – 15 December
Alison J. Clarke (Co-Curator)
Exhibition: 'How Things Don't Work: The Dreamspace of Victor Papanek'
Sheila C. Johnson Design Center, Parsons The New School for Design,
New York, USA
2014, 4 December
Alison J. Clarke (Co-Curator and Panellist)
Panel Discussion, 'Permanent Garbage: Victor Papanek and Beautiful Visions of Failed Systems'
Sheila C. Johnson Design Center, Parsons The New School for Design,
New York, USA
2014,18–19 September
Alison J. Clarke
Keynote: 'Design Dispersed: The Origins of the Social in Design'
Design Culture: Object, Discipline and Practice
University of Southern Denmark, Kolding
2014, 3 June
Adam Drazin
Setting up a laboratory of material life: Can anthropology and the studio mix?
Lecture Series, Department of Design History and Theory
University of Applied Arts Vienna
2014,22–23 May
Björn Franke
'The Future, the Possible and the New'
'Multiply Futures': International Design Symposium
Kunstuniversität Linz, Austria
2014,5 May
Alison J. Clarke
'Design Activism and the Cultural Cold War'
Bard Graduate Center: Decorative Arts, Design History and Material Culture
New York, USA
2014,24 April
Alison J. Clarke
'Where Social Science Meets Design'
Configuring Light/Staging the Social: A New Research Agenda
London School of Economics, UK
2014,13–16 April
Bryleigh Morsink
'New Zealand's Pioneering Emigre Architects: An Exceptional Legacy in the South Pacific'
Crossing Boundaries: Rethinking European Architecture Beyond Europe
University of Palermo, Italy
2014,10 April
Josef Moser
Das Krankenhaus als Designobjekt: Entwicklung, Tendenzen
Lecture Series
Department of Design History and Theory, University of Applied Arts Vienna
2014, 7–10 April
Alison J. Clarke
Public lecture as Robert W. Deutsch Visiting Scholar Social Design
'Designer for the Real World'
MICA, Baltimore, USA
2013, 15 November
Alison J. Clarke (Organiser)
Emerging & Alternative Economies of Design: The Social Imperative of Global Design
Papanek Symposium 2013
2013, 14 November
Vinay Venkatramam
Frugal Digital Design? Technology for the Underserved
Papanek Memorial Lecture 2013
2013, 20–23 October
Alison J. Clarke
'Alternative and Emerging Economies of Design in the City'
UNESCO Summit of Creative Cities
Beijing, China
2013, 13 June
James Hennessey and Alison J. Clarke
Discussion: Nomadic Furniture Revisited
MAK, Vienna
2013, 12 June
James Hennessy
'How Things Don't Work': The Politics of Design
Discussion: Department of Design History and Theory
University of Applied Arts Vienna
2013, 2 March
Alison J. Clarke
'The Present-day turn towards Design Anthropology'
Design Studies Symposium
Parsons The New School for Design, New York
2013, 10 January
Alison J. Clarke
'Gadgets, Gizmos and Gimmicks, Anti-Advertising Discourse & 1970s Design Activism'
Institut für Kunstgeschichte, Universität Graz
2012, 14–18 November
Design for the Real World – But which world? What Design? What Real?
American Anthropological Association Annual Conference
San Francisco, USA
2012, 18 October
Alison J. Clarke
'Actions Speak Louder – Victor Papanek and 1970s Design Activism'
Alvar Aalto Akatemia, Helsinki, Finland
2012, 20 September
Alison J. Clarke
'Design for the Real World'
Helen Hamlyn Centre for Design Symposium
Royal College of Art, London, UK
2012, 20 June, 6:30pm
Ezio Manzini
'The War of Times and Places'
Lecture Series, Department of Design History and Theory
University of Applied Arts Vienna
2012, 9 June
Alison J. Clarke
Roundtable Discussion: Critical Pathways in Design Anthropology
Royal Anthropology Institute, London, UK
2012, 22 May
Stephen Duncombe
'The Art of Activism'
Lecture Series: Department of Design History and Theory
University of Applied Arts Vienna
2012, 11–12 May
Alison J. Clarke
'A Design Anthropology of the 21st Century Ideal Home'
Spaces and Places: British Design 1948–2012
Victoria & Albert Museum London, UK
2012, 28 March
Ruedi Baur
'Designing Social Space'
Lecture Series, Department of Design History and Theory
University of Applied Arts Vienna, HS 2
2011, 12 November–25 March 2012
Exhibition
Familienmacher – Vom Festhalten, Verbinden und Loslassen
Volkskundemuseum Vienna
2012, 16 March
Eyal Weizman
'Notes on Fields and Forums'
Lecture Series, Department of Design History and Theory
University of Applied Arts Vienna
2011, 10–11 November
Alison J. Clarke, Anthony Dunne, Jamer Hunt, Felicity D. Scott, John Thackara
Anti-Design: "Prescription for Rebellion?"
Papanek Symposium 2011
University of Applied Arts Vienna
2011, 9 November
John Thackara
'Inverting the pyramid: The new geometry of design'
Papanek Foundation Inaugural Lecture
University of Applied Arts Vienna
2011, 8 November
Alison J. Clarke
'Creative Transformations: Design as a Force for Social Innovation'
Expert Network Creative Industries
Permanent Representation of Austria to the EU in Brussels
2011, 7–10 September
Alison J. Clarke
Design Activism and Social Change
Annual Conference Design History Society 2011
Universitat de Barcelona and Foment de les Arts Decoratives, Barcelona, Spain
2011, 14–16 June
Alison J. Clarke
'Materiality, Agency and Collecting'
Urban Materiality Workshop
Field Museum and DePaul University, Chicago, USA
2011, 3 March
Alison J. Clarke
'Design Anthropology: Commodity Critique from Victor Papanek to Superstudio'
RCA/V&A History of Design and Material Culture Seminar
Royal College of Art, London
2011, 10–12 February
Björn Franke (Co-organiser)
Making/Crafting/Designing: Perspectives on Design as a Human Activity
Design Theory Symposium
Akademie Schloss Solitude Stuttgart, Germany