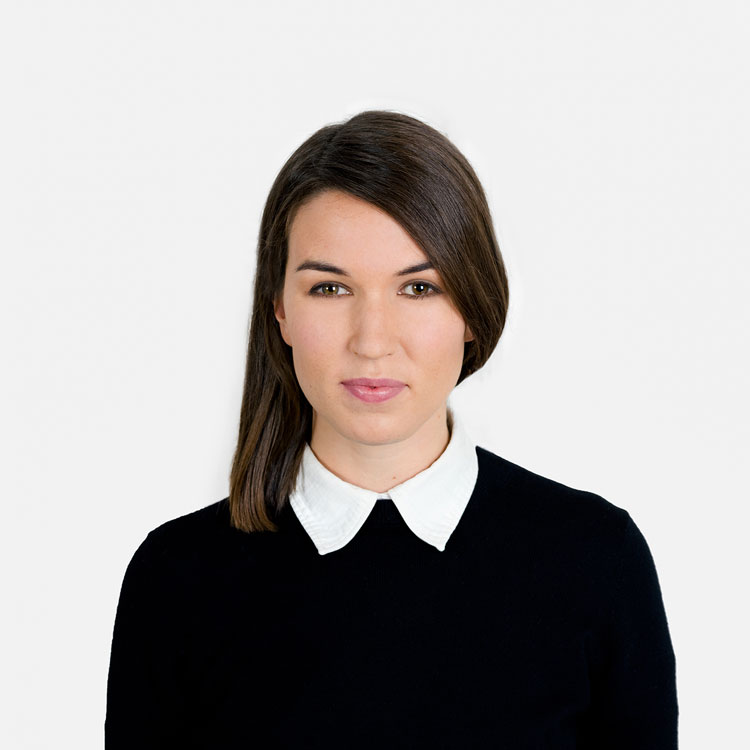 Leah Armstrong
FWF Elise Richter Senior-Postdoctoral Fellow
Design History and Theory
MA Cultural History: Distinction,
University of Manchester (2010)
PhD Design History,
University of Brighton (2014)
Dr. Leah Armstrong is FWF Richter-Program Senior Postdoctoral Fellow on the research project 'Professionalisation and its Discontents: Design 1930–1980'. She joined the department of Design History and Theory as Senior Lecturer in 2015, having previously held research and teaching positions at the Victoria and Albert Museum (V&A) London, the Glasgow School of Art and the University of Brighton, UK.
Leah's research has been supported by fellowships and grants awarded by the Austrian Science Fund (FWF), Austria, Smithsonian Institute, USA and the Arts and Histories Research Council, UK. In 2020, she was elected Fellow of the Young Academy at the Austrian Academy of Sciences (OeAW). In 2021, she was appointed Book Reviews Editor for the Journal of Design History.
Books
Designing a Profession: The Changing Identity of the Designer in Britain and the United states, 1930–1980, (Manchester: MUP, forthcoming).
Co-editor with F. McDowell, Fashioning Professionals: Identity and Representation at Work in the Creative Industries (London: Bloomsbury, 2018).
Journal Articles
'Fashions of the Future: Fashion, Gender, and the Professionalization of Industrial Design', Design Issues, Vol. 37, Issue 3, (Summer 2021), pp. 5–17. Online Access 
'Studio Studies', West 86th, Vol.24, Spring-Summer 2017, pp. 122–127. Online Access
'Steering a Course between Commercialism and Professionalism: The Society of Industrial Artists and the Code of Conduct for the Professional Designer, 1945–1975', Journal of Design History, Vol.29, No.2 (2016), pp.161-179.
Open Access
Book Chapters
'Working from Home: Fashioning the Designer in Britain' in G. Julier et al (eds.) Design Culture: Object and Approaches (London: Bloomsbury, 2019).
'Sites of Interaction: The Design Culture Salons at the V&A Museum' in L. Farrelly and J. Weddell (eds.) Design Objects and the Museum (London: Bloomsbury, 2015).
'Commemorating Bonds of Union: Remembering the Ulster Special Constabulary in the National Memorial Arboretum' in G. Dawson, J. Dover, S. Hopkins (eds.) The Northern Ireland Troubles in Britain (Manchester: Manchester University Press, 2016).
Book Reviews
'Engineered to Sell: European Emigres and the Making of Consumer Capitalism', Journal of Design History, Vol. 34, Issue 3, 2021, pp. 287–289. Online Access
'A New Image for a New Profession: Self-Image and Representation in the Professionalisation of Design in Britain, 1945-1960', Journal of Consumer Culture, Vol. 19, Issue 1, (2019). Online Access
'Studio Studies', West 86th, Vol. 24, Spring-Summer 2017, pp.122–127. Online Access
Policy Reports
Co-Author with J. Bailey, G. Julier and L. Kimbell, Social Design Futures, AHRC Scoping Report: Mapping Social Design Research and Practice, V&A, University of Brighton (July, 2014).
Online Access
Exhibitions
'Portraits: Women Designers', Fashion and Textiles Museum, (16 March–16 June 2012) and accompanying educational digital resource for the University of Brighton Design Archives